We are a full-service company specializing in the consultation, design, building, and maintenance of fall protection and access systems in BC, AB, and the Yukon territory since 2011. Our team includes our in-house project coordinators, project managers, drafters and installers in addition to third-party suppliers, steel fabricators and Engineers. One of our Engineer team members is a voting member on the CSA Z259 technical committee and Stream 1 leader on the same committee, which is responsible for the development, updating, and maintenance of the Canadian fall protection standards. Our specialized fall protection experience, together with our educational and fieldwork backgrounds allow us to provide solutions from an Engineer/code specialist point of view as well as from the point of view of an installation contractor and end-user. Our experience, valued team members, and dedication to user-friendly and compliant systems, has provided excellent working relationships with owners, consultants, facility managers, municipalities, academic institutions, and general contractors.
Insurance
Above industry standard insurance with $5,000,000 commercial general liability and $1,00,000 errors and omissions.
Warranty
All work and fabrications completed by kN Fall Protection includes a minimum 1-year warranty plus manufacturers standard warranty on applicable components.
Safety
A comprehensive safety program that has guided us to zero lost time accidents since our inception.
---
Owner
Chris has been the proprietor and Prime Consultant at kN Fall Protection Services since Jan 2011 and was a multi-faceted employee/contractor for Access Safety Ltd. for the previous 8 years. Prior to entering the fall protection field, Chris studied for 2 years in Civil Engineering before earning a BSc in physics and math. Chris has previous experience as an estimator in the window and door industry as well as installing roofing systems in the tile and metal roof industry. He also has extensive experience in steel fabrication and casting industries as well as in residential, commercial, and civil construction. This experience, his past work, his educational history and his experience in fall protection are evidence of the unique qualifications necessary to allow Chris and kN Fall Protection team to successfully undertake and complete your fall protection project.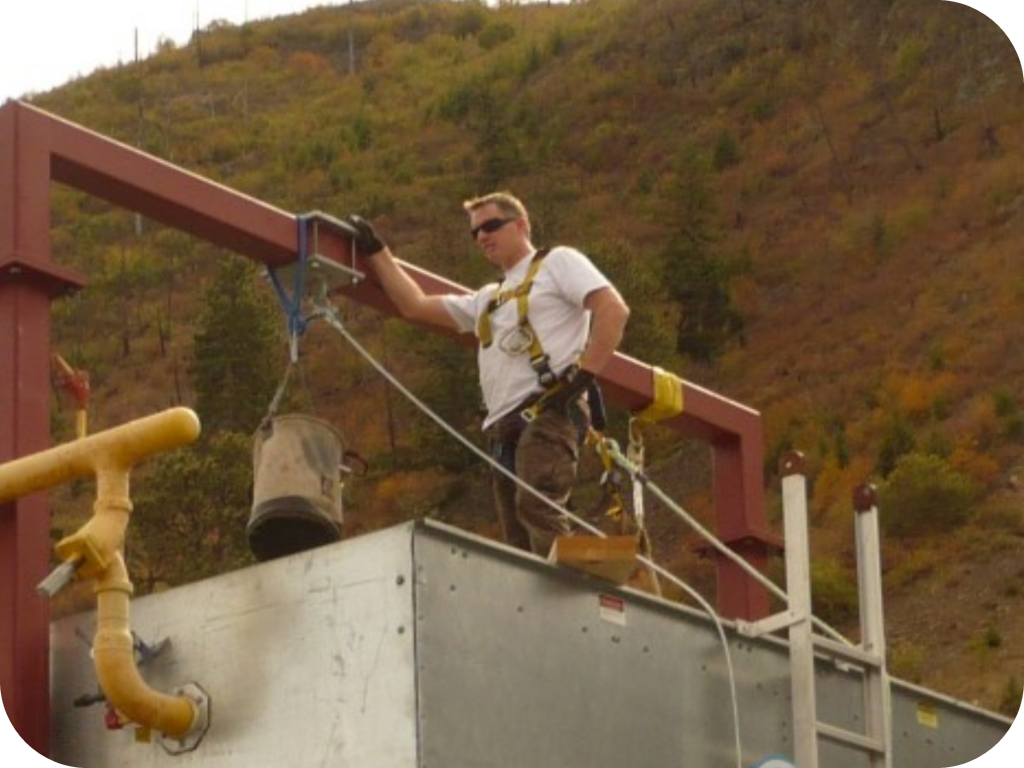 ---
Let's build something together.